by Barbara Bechtel
Recently, as I reorganize and think more critically about my work, I went back and looked at my jewelry that I've made over the years in order to codify the various pieces and parts of my work and try to draw some parallels.
Symbols have always been a huge part of my work. Beginning in college when I began to build a body of work, I took a jewelry class as an elective. Little did I know that this would form the basis for how I'm working today....
work made while in my jewelry electives circa 2002
Fast forward seven years to when I began making jewelry again, I had only a few basic materials, no torches or hammers, I began bringing home broken jewelry from estate sales and found several long unused blocks of polymer clay purchased on clearance from the craft store.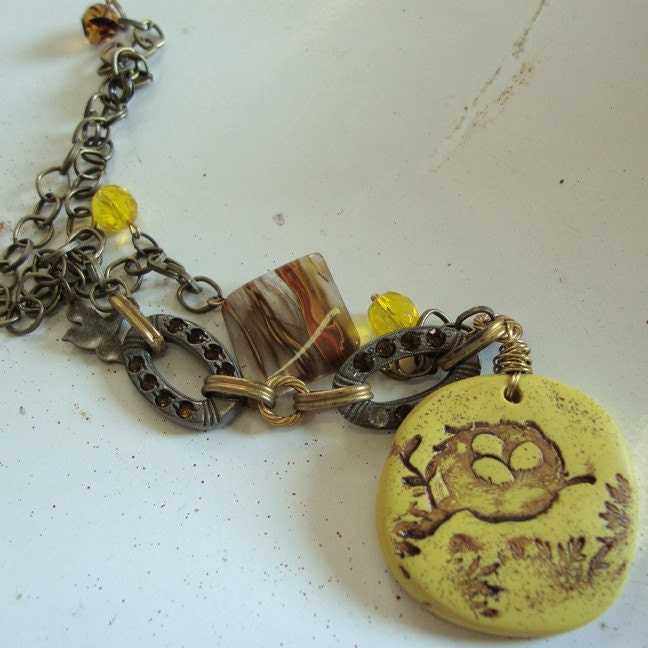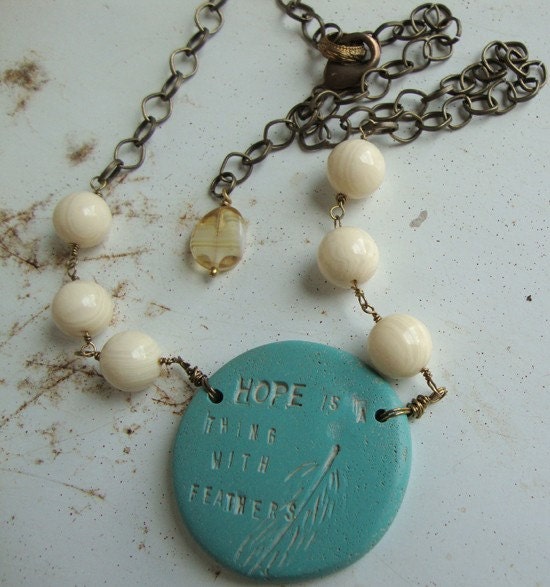 some of my very first jewelry when I returned to jewelry made with polymer clay and vintage beads collected at estate and garage sales.
One of my personal goals going into the new year is to continue to source materials from things I already own and things that can be recycled, either by buying second hand or making my own tools, as others have done throughout history and time. I continue to source a large part of my materials and tools from these places and by intentionally recognizing that fact, it has been a great source of inspiration.
vintage lace and copper stampings found at an estate sale early in 2011


Now, as I begin to form the basis for new ideas in a new year, I am again returning to what I have found and collected as part of my journeys throughout the years. I was so inspired by
Jeannie's post yesterday
. Over the last weeks, as I've been doing a bit of reorganizing my home and studio, I've been reexamining what I've found and collected and wondering how I can use use these collected things, to make the most of what I have around me to add personal meaning into adornment.
I've also been thinking about the jewelry I wear on a daily basis and how my own jewelry fits in with the meaning I place on the things I choose to wear everyday.
What do you think?
Is the jewelry you make a reflection of the jewelry you wear and find personal meaning in?
What parallels have you drawn in past work you've created to the work you're creating now?