By Barbara Bechtel
Working in series is not a new concept in the process of art making. Artists have long worked in series to develop ideas in their work such as color, composition, style, subject matter. The repetitive nature of making many things organized around a central theme or style brings a cohesion to your work and may help you better find your own personal style or aesthetic.
If you're a jewelry designer or artist and are perplexed about how to work in a series as it relates to your own work, consider some of the following ideas:
1) Design collections based on the season or theme.
If you're passionate about selling your jewelry, it may help you to design collections with closely related themes or components or colors. Focus on coming up with several designs in earrings, bracelets, or necklaces that can be replicated easily with varying components or even the same pieces.
a collection of sea glass earrings by Staci Smith
2) Use the same components or style continuously.
By always using the same or similar components, you will build a body of like pieces. For example, focus on building many pieces with tiny variations but using the same materials. Perhaps for several weeks or months, you will only make pendants with bezel set cabochons. Or design chandelier style earrings. Or make as many earring components in one style as possible.
a collection of post earrings by Stacie Florer
3) Develop signature designs.
If you have a popular technique or item that always receives complements or sales, consider developing this piece further by offering the same item with variations.
4) Name or sign your series.
If you're designing work around a specific theme, consider naming your series. If you're inspired by a specific element, use this name whenever referring to those pieces. Signing your work with a hallmark or or specially designed tags also.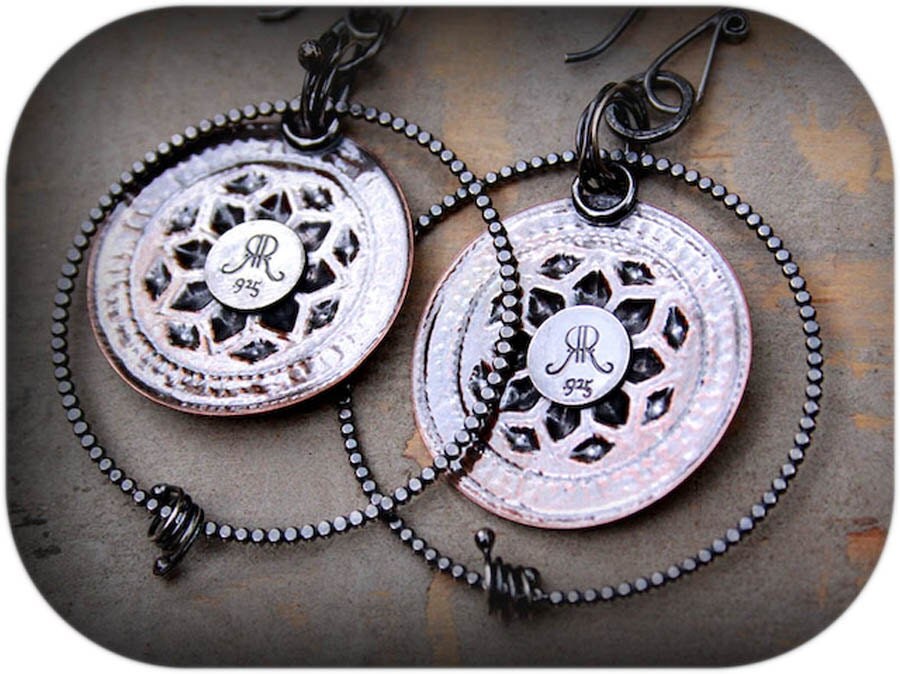 Beautifully Hallmarked Jewelry by JJ Papke
What ideas do you have for working in series?